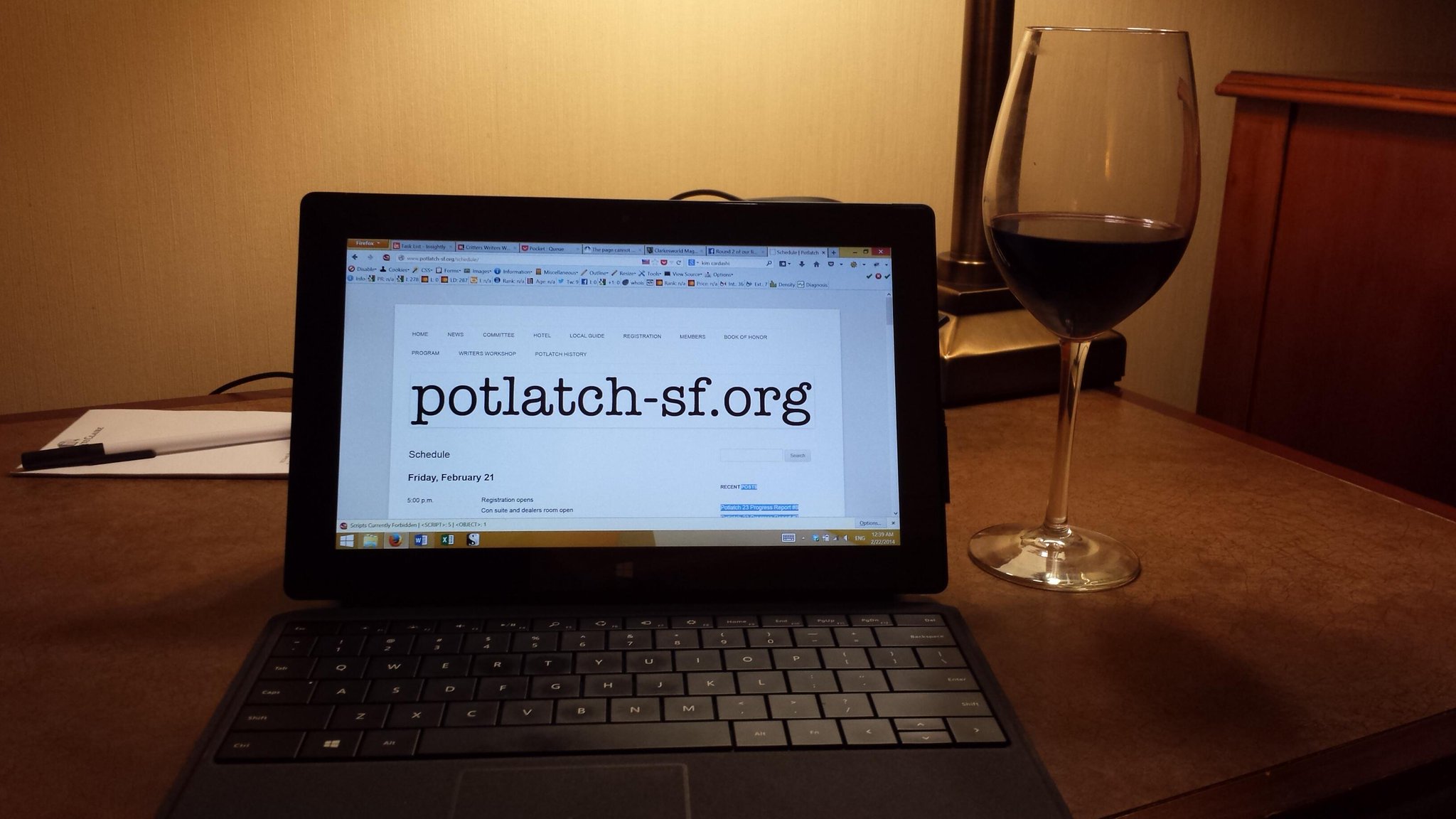 It's been nearly two weeks since my last post. I've been lax in my blog-writing regimen, but not without cause. Over the last weekend I went up to San Jose for
Potlatch 23
, the "small literary speculative fiction convention" that bounces between Seattle and the Bay Area each year.
I'd never been before, in fact it's only the third convention I've attended. I was really interested to go because it sounded right up my alley, and it's affiliated with the
Clarion West Writers Workshop
, which I would like to attend.
Potlatch was like a book club on steroids, including interesting side-discussions that have actually been planned for in the program. Instead of a writer guest of honor giving a keynote, there is a book of honor chosen by vote, and a discussion of that book at the con. There is a single-track program that was both suggested and voted on by members via the website. Despite the lack of choice at the con, I found most of the program topics pretty interesting (seems like the ones I voted on turned out to be the most popular overall), and they tended to be related to the book of honor.
I also attended the Writers Workshop, which consisted of three groups, each led by a Clarion West graduate and pro writer.
David Levine
lead my group, and I got a lot out of the process, both from David and from the fellow members of our group. In the above picture I have just finished up the last critique in preparation for the Writers Workshop and sit relaxing with a nice glass of wine in my hotel room before bed.
So, I blame Potlatch for my dereliction of duty, for which I was reading and trying to finish China Mieville's
The City & The City
, and reading/critiquing the manuscripts of the other writers in my Writers Workshop group. But I had a great time at the con, met and reunited with some really great people, and got some thought-provoking critiques of my novel. It was worth the six-hour drive each way and worth neglecting my blog for a bit.